Maker of Clarinet & Saxophone Mouthpieces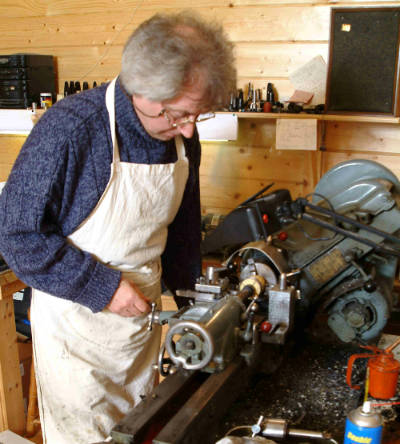 Pillinger Mouthpieces are the result of years of research into the effects of design and the significance of materials on tone and response. In addition to a well centred tone, Pillinger mouthpieces offer depth of colour, evenness throughout the registers, a wide dynamic range and carefully judged playing resistance appreciated by solo performers and orchestral players all over the world. In Edward Pillinger's small London workshop mouthpieces are made entirely by hand using the finest materials which have been selected for their strength, stability and tonal response. Each model in the Pillinger range offers a genuine difference in the internal shapes and dimensions in addition to a comprehensive range of facings. Some clarinet mouthpieces incorporate the best features of early 20th century French and English designs, others offer totally new features developed and refined to suit the demands of the modern instrument. The uniqueness of the Pillinger manufacturing process means that subtle shapes and modifications can be incorporated into the design in a way which is not open to the big commercial producers who are limited by the confines of their mass production techniques. Before leaving the workshop every mouthpiece is individually play tested by Edward Pillinger, a former professional clarinettist. Unlike many other makers, Edward Pillinger does not make use of imported blanks but personally oversees every aspect of production to ensure quality and consistency.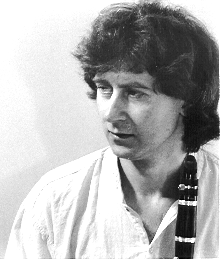 Edward Pillinger (PhD, BSc (hons) LRAM, ARAM) studied clarinet at the Royal Academy of Music in London. He subsequently pursued a distinguished international career as soloist and chamber music player, performing with ensembles such as the London Sinfonietta, and making numerous recordings for the B.B.C. He also taught for many years at the Guildhall School of Music. His interest in mouthpiece making gradually assumed a more important role and led him to undertake several years of doctoral research. He is now widely recognised as one of the world's leading experts in the field of mouthpiece design and acoustics, speaking regularly at international conferences. In addition to his work designing mouthpieces, he also carries out specialist restoration work including the reproduction of antique mouthpieces.
Follow: &nbsp


Share: