This catalogue aims to provide a comprehensive list of all the mouthpieces produced in Edward Pillinger's workshop. In addition to originally designed handmade mouthpieces, Edward Pillinger creates reproductions of rare, historic and otherwise 'special' mouthpieces. Bb Clarinet Mouthpieces Models F1, Read More ...
The design of these mouthpieces is the result of research and collaboration with several distinguished jazz saxophonists. The mouthpieces are made from the same high quality materials as the clarinet mouthpieces. Also available in bronzite, a special blend of synthetic Read More ...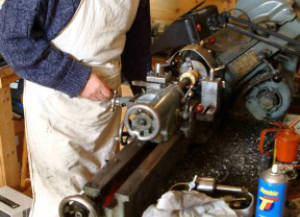 Maker of Clarinet & Saxophone Mouthpieces Pillinger Mouthpieces are the result of years of research into the effects of design and the significance of materials on tone and response. In addition to a well centred tone, Pillinger mouthpieces offer Read More ...
Scroll Up